Outdoor LED Installation & Repair Services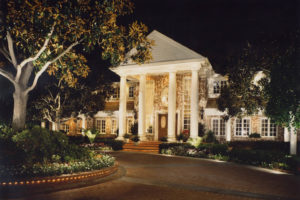 Outdoor Lighting Design
Illuminated Concepts prides itself on Award Winning Landscape Lighting Design Services. With over 30 years of professional landscape lighting design services, we have learned a lot. We place our highest priority on illuminating your architectural features and focal points to bring out the natural beauty of your home and landscape after dark. From bistro Patio lighting design to extend your living space or feature lighting on a fountain, your home will look stunning at night when you choose Illuminated Concepts as your professional landscape lighting designer.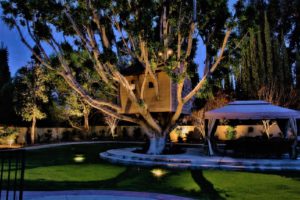 Outdoor Lighting Installation
We have 30+ years of experience in the professional installation of outdoor lighting, and more specifically, exterior and landscape lighting systems in Southern CA. We are a professionally licensed and insured landscape lighting company. Your family's and guests' safety is aligned as high of a priority as the beauty that the illumination will bestow on your home after dark. Our mission is to make sure that you have a quality landscape outdoor lighting design installation that will last for many years without disrupting your home and yard.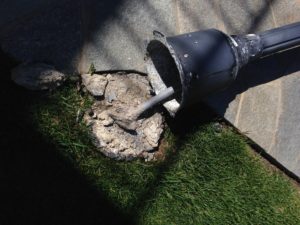 Outdoor Lighting Repairs
Illuminated Concepts is the leading Orange County landscape lighting contractor and offers service contracts that include outdoor lighting repairs. We will replace burnt-out bulbs, and conduct outdoor lighting repairs that ensure safety and beautiful lighting effects for years to come. Illuminated Concepts will also repair and install LED lighting retrofit upgrades to an existing landscape lighting system. All of your outdoor lighting repairs will be taken care of by our professional landscape lighting installers here at Illuminated Concepts.

Outdoor Lighting Maintenance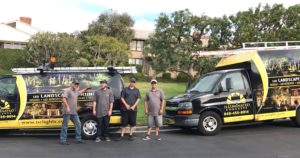 At Illuminated Concepts, we offer outdoor lighting maintenance for Orange County estates and homes. In order to keep your landscape lighting system performing and looking like the day it was installed, it is essential to have regular outdoor lighting maintenance performed. We make sure that your outdoor lighting system is good as new, by conducting frequent outdoor lighting inspections and repairs, and by making sure that fixtures and glass lenses are clean. We also make sure to refocus and adjusting fixtures to compensate for plant growth and gardeners disruption by checking and adjusting outdoor light timers.
We make sure that your outdoor lighting is of the utmost quality. Most importantly, nearly all of our fixtures have a lifetime warranty to ensure their quality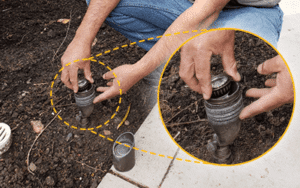 Outdoor Lighting Retrofits
Outdoor lighting retrofits are important when it comes to updating your lighting technology and saving both money and energy. Changing outdoor lighting does not necessarily mean that you have to replace an existing lighting fixture completely. Instead, we can pick and choose specific fixtures to replace—lighting retrofits. An example of this is changing existing halogen bulbs to LED bulbs, for you to receive the great benefits that Outdoor LED Lighting has to offer. Retrofits can save you money on energy bills and make your lighting solution last many years longer than halogen, saving hard costs over the years.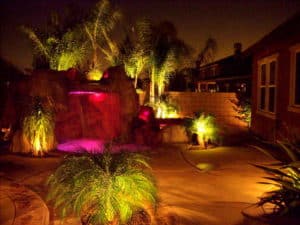 Outdoor LED Lighting
At Illuminated Concepts, we make sure to use low-voltage outdoor LED lighting. These outdoor LED lighting fixtures will help to provide your outdoor space with safety, security, added visibility, and style. Do you want to save energy? Are you looking to light your entryway, patio, or garden with outdoor lights that last longer by using less power? If the answer is yes, then you have come to the right place. Perhaps you don't even know about all of the benefits that outdoor LED lighting offers its users. Outdoor LED Lighting saves you 80% in outdoor lighting energy costs. That is a total of $100 or even $1,000 per year. And the best news? By choosing Illuminated Concepts as your outdoor LED lighting option, you won't have to change a light bulb for up to 20 years! We have all the outdoor LED lighting fixtures that you need.