Orange County Outdoor Lighting Reviews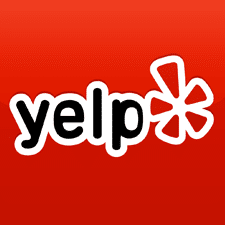 Mission Viejo LED Light Review
We could not believe the difference! You really cannot compare them. The new LED lights illuminate the palm trees, shrubs, barbecue areas, garage doors etc. Our Mission Viejo house at night looks so much classier. Chuck asked us what we wanted in the way of lighting as we all walked around the house. He then came back with the drawing of our house and what type of lighting would look best. He is a professional and he knows what he's doing to make your house and yard look its best. When he was finished it was exactly what we agreed to and it even exceeded our expectations. He is very honest and not pushy in any way. It ended up being one of the best things we ever did to our home. Our only regret is that we didn't do it sooner. Another thing that we liked about going with Illuminated Concepts was that he offered a maintenance plan where they will come out once a year and fine-tune the lights if the plants have grown around them or if the bulbs need to be replaced or the glass needs cleaning etc. My husband wanted nothing more to do with maintaining outdoor lighting and we're grateful that Chuck offered this.

Yelp: Mandy B.
Mission Viejo LED Light Review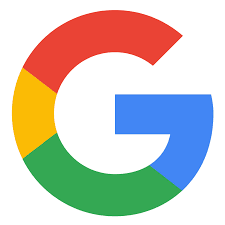 Irvine 5-Star Landscape Lighting Review
I wholeheartedly recommend Illuminated Concepts. Chuck was great, he came up with a great creative and imaginative plan for the front and back of our home, price was fair, the installers did a wonderful job and the office staff was lovely to deal with. I can't say enough good things about Chuck and the whole team at Illuminated Concepts. The project came out perfect.

Google: Matt B
Irvine Landscape Lighting Review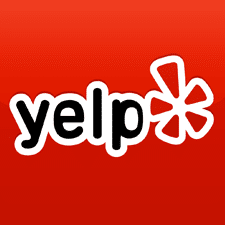 Tustin Outdoor LED Light Review
We originally had Illuminated Concepts out to give us a bid on fixing issues with our existing exterior lighting system as well as to discuss our lighting needs for a new patio cover and how best to incorporate those lights with our existing lights.  Chuck was friendly, professional and extremely knowledgeable. Additionally I was very pleased that he  willing to come back to meet with us and our patio cover installation company to discuss lighting design.  Chuck came up with a great design with our existing system that fit within our budget.  In the end, we decided to our replace our entire system and upgraded to LED lights in the process.  I was blown away with the result.  Our house and yard look absolutely spectacular at night and I have subsequently received a number of compliments on our lights.  I only wish we had done this sooner!  Chuck and his entire team were outstanding. It it wonderful when you can find a vendor that you can trust to do a wonderful job.  Illuminated Concepts will be my answer for any future lighting needs.
Happy to give Illuminated Concepts a review for Tustin Outdoor LED Light Installation services.

Yelp: – Q.R.
Tustin Outdoor LED Light Review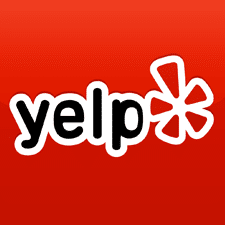 Yorba Linda Outdoor LED Light Review
We love lighting, it's the jewelry of the house. We did a major remodel on our house inside and out.  When it came to the outside lighting, all we knew were the standard walkway lights, a few bushes and trees up lighting and maybe through a few that would cast on the house.  We interviewed several landscape lighting companies.
Chuck came out and discussed his specialty is not on the lighting but more on the effects of the lighting.  He focused on the look we want to accomplish. He was very detailed on the special accents of our house and brought out things we didn't even think of.
Chuck and his technicians are very professional and care about their work.  They also made modifications a few times so we could achieve the look WE wanted.
We highly recommend Illuminated Concepts for all your landscape lighting needs

Yelp: – Brenda P.
Yorba Linda Outdoor LED Light Review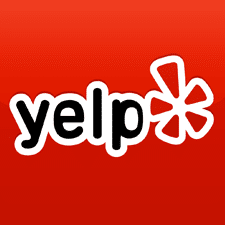 Orange Outdoor LED Light Review
The original lighting system I installed when I first moved in needed to be replaced as many of the fixtures had gone through years of use.  I called around and got a few quotes, and it was immediately apparent Chuck Evans knew much more than anyone else I spoke to.  I was impressed with how much he knows about lighting, how he works to frame every fixture as lighting a portrait from the inside of your home and his attention to quality. The result: my front and back yard look amazing, like a resort!  Better yet I can now enjoy my backyard at night where before it was too dark to see anything.  I highly recommend the bistro lights he has too, they add so much to a backyard. And his team of installers are great guys, true professionals. Jose and Antonio did a fantastic job, asking for my input and sharing their experience. I am very impressed with their expertise and insight.  The first time I walked my backyard and front yard at night I could see how Illuminated Concepts takes exterior lighting to an art form. They are as good as the reviews say.

Yelp: Louis C.
Orange, CA Outdoor LED Light Review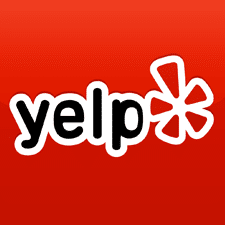 Southern California Outdoor LED Light Review
Chuck is an artist. My wife asked for our place to look like a resort and it does!! He knows what lights to install for maximum effect and his crew handled the angle perfectly. We feel much safer now as LED's use so little electricity we leave the lights on from dawn to dusk.

Yelp: Ian S.
Southern California Outdoor LED Light Review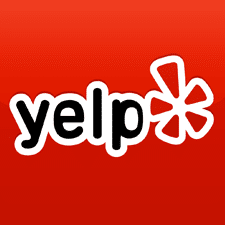 Trabuco Canyon Outdoor LED Light Review
I am extremely happy with not only the end result of my landscape lighting project, but I feel that I got a great deal and also trust that if I have any issues in the future with the products or labor I will be taken care of.  Chuck, the owner of the company, come out to my house and was very nice and easy to work with.  We went over what I wanted done, and stressed I needed it done in a timely matter to coincide with a new driveway and porch paver installation I was doing, because of the need to run wiring and conduit under everything.  Chuck was very flexible with this timing, and was very responsive via text message and phone calls.
Chuck's design and vision of how the lighting should look on my house was also right on the money.  He used top grade LED fixtures, most of which are a nice metal housing in Oil Rubbed Bronze finish.  Also, one of the guys who was working on the stone veneer for a planter outside my house accidentally cut and destroyed one of the electrical cables he ran, and Chuck sent a guy out at no charge to repair this wire… that is a testament to their customer service and the desire to make a customer happy.  Overall, dealing with dozens of contractors over the years I would rate Chuck & his company Illuminated Concepts as one of the best I have hired, period.  Thanks again man!

Yelp: Paul G.
Trabuco Canyon Outdoor LED Light Review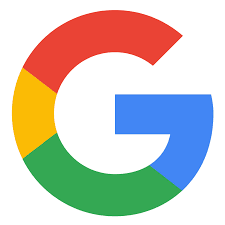 Lake Forest 5-Star Landscape Lighting Review
Illuminated Concepts did an amazing job replacing and installing new LED lights on our property. Chuck's team is very caring and professional, ensuring every detail is covered! The lighting made our property look more high end then we could have imagined. We will be recommending Illuminated Concepts to all of our neighbors and friends so we can really light up the neighborhood.

Google: Justine S
Lake Forest Outdoor Landscape Lighting Review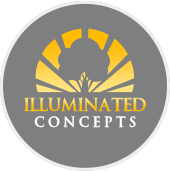 Illuminated Concepts Service Review
You are a man of your word…. I do not like surprises. Your thought and careful planning made certain there were none.
David Dukes, past Chairman – Igram Micro

David Dukes
Illuminated Concepts Service Review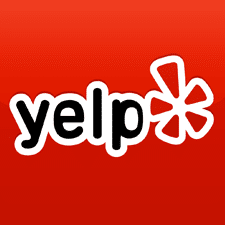 Illuminated Concepts Service Review Laguna Hills, CA
Illuminated Concepts just completed our landscape lighting project. Chuck and Aaron designed the system and, fortunately for us, directed Antonio and Leif to install new state-of-the-art lights and timers.
Antonio and Leif were experienced, knowledgeable and took great care to customize lighting which dramatically highlighted our home and front yard.   We appreciated the exceptional service and plan on working with Antonio and Leif when we begin our backyard project.  Thank you Chuck.
Joe and Mel C
Laguna Hills.

Joe and Mel C
Illuminated Concepts Service Review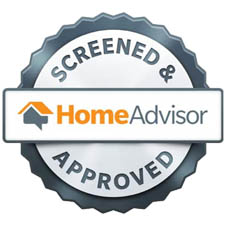 Yorba Linda Outdoor Landscape Lighting
Chuck called me and set up an appt. for my Yorba Linda Outdoor Landscape Lighting needs. came on time. Work was done that day. He is a professional most people today don't do what they say. I am very happy with his work. He got my malibu lights working I am a very happy camper I wish all contractors would be as efficent as Chuck. Thanks DP

HomeAdvisor: Dorothy P.
Yorba Linda Outdoor Landscape Lighting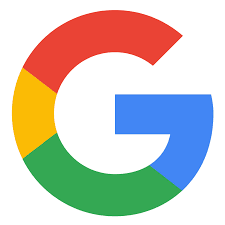 Trabuco Canyon 5-Star Outdoor Lighting Review
Chuck and his team did an excellent job of adding lights to our front and backyard. We had old lighting that didn't work, so he took all of that out, got us a new transformer, atomic clock, and made it so we could actually see outside! We highly recommend them to anyone in the area.

Google: Stacey W.
Trabuco Canyon Outdoor Landscape Lighting Review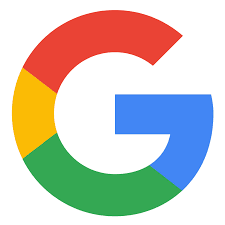 Rancho Santa Margarita 5-Star Outdoor Lighting Review
Chuck does not just install fixtures, he makes sure your total yard experience is optimized. I like the way he lit up some association trees and association areas which he referred to as " FREE REAL-ESTATE". You definitely get what you pay for, this investment is a great home improvement makeover and will add value to your property. If you have to ask how much, you probably can't afford it…however, I am taking a phased approach to do the back yard first and then the front yard down the road. The workers were courteous, very detailed oriented and professional. I am very happy and more important, my wife is happy!

Google: Tom L.
Rancho Santa Margarita Landscape Lighting Review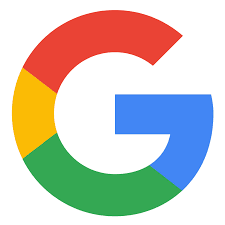 Laguna Hills 5-Star Outdoor Lighting Review
Love our new landscape lighting! Neighbors are commenting and asking where we got our front yard lighting done. We enjoyed working with Chuck very much. Every detail from our first mtg to discuss what we'd like, to the quick turnaround time for the bid, to the installation were all handled very professionally and Chuck and his installers were very friendly and fun to work with! Our installation went so smooth and the installers were so neat in burying the light cables, you can't even tell where they are! The ideas and suggestions we received were amazing! We love our moonlighting effect in the trees! We are very pleased with Illuminated Concepts and will recommend to anyone looking to enhance the beauty of their yard with lighting.

Google: Donna G.
Laguna Hills Outdoor Landscape Lighting Review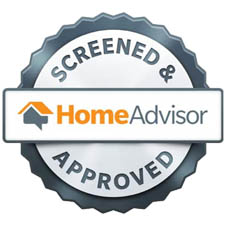 in Irvine LED Lighting Review
Illuminated Concepts is a great company and a pleasure to deal with. Phone calls and email were promptly returned and I always got status updates without having to ask. I originally wanted some simple repair work, which Chuck gladly provided a quote for, but I was also interested in all new LED lighting. After looking at the website and brochures, I did all new LED and the results are fabulous. Mike did a great installation job and was very patient as I followed him around asking dozens of questions about the old and new wiring. The new lighting angles really highlight our landscape well and the light color is warm like the old halogen.

HomeAdvisor: Paul J.
in Irvine LED Lighting Review