Our Story: Illuminated Concepts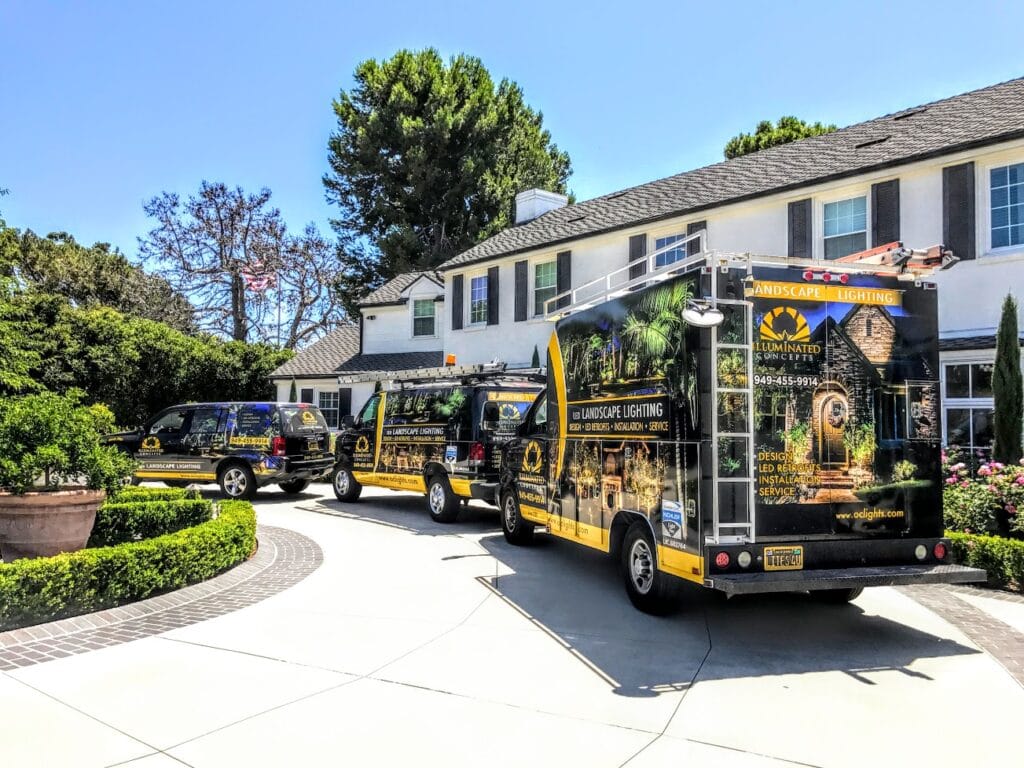 Illuminated Concept's Outdoor Lighting Mission:
To provide world-class creative design, professional installation, beauty, enjoyability, and security for our clients' outdoor landscape lighting.
Illuminated Concepts has great team members who go above and beyond to give 100% to our clients with quality work, integrity, and professionalism.
Illuminated Concepts has been delivering award-winning lighting design to Orange County, LA County, Riverside, and San Diego County for over 30 years. We pride ourselves on innovative outdoor lighting design paired with a safe installation by our licensed professionals.  Our company has been lighting outdoor living spaces since 1988.
In 1988: Chuck Evans founded Illuminated Concepts and started by designing and installing Christmas lighting displays for homes and businesses in Southern California. We expanded that same year adding Outdoor Landscape lighting design and installation.
In 1990: Illuminated Concepts received the American Society of Interior Designers Award.
In 1992:  Illuminated Concepts celebrates award-winning outdoor lighting/landscape lighting for over 1,000 custom lighting installations in Southern California.
In 1993:  Recognized two times in the Orange County Register in Business edition for holiday lighting rave reviews.
In 1995:   Acquired the talent of Wanda B. for our front office management.
In 2005:  Illuminated Concepts celebrates award-winning outdoor lighting/landscape lighting installation in over 5,000 installations in Orange County and Southern California.
In 2007:  Illuminated Concepts was on the front cover of the Best Lighting Effects for 2007 issue in the Landscape National Magazine.
In 2010:  Illuminated Concepts launched their support of the new LED Landscape Lighting technology.
In 2012:  Recognized by the California Landscape Contractor Association for Excellence.
In 2013:  Voted best landscape lighting project photo by the nation's top landscape lighting contractor. Was featured in Kichler Lighting Design Pro Spotlight Magazine.
In 2015:  Started to design high-end brass fixtures with unique features that would enhance our lighting designs.
In 2019:  Certified in Outdoor Lighting Design Methodologies at a national lighting conference.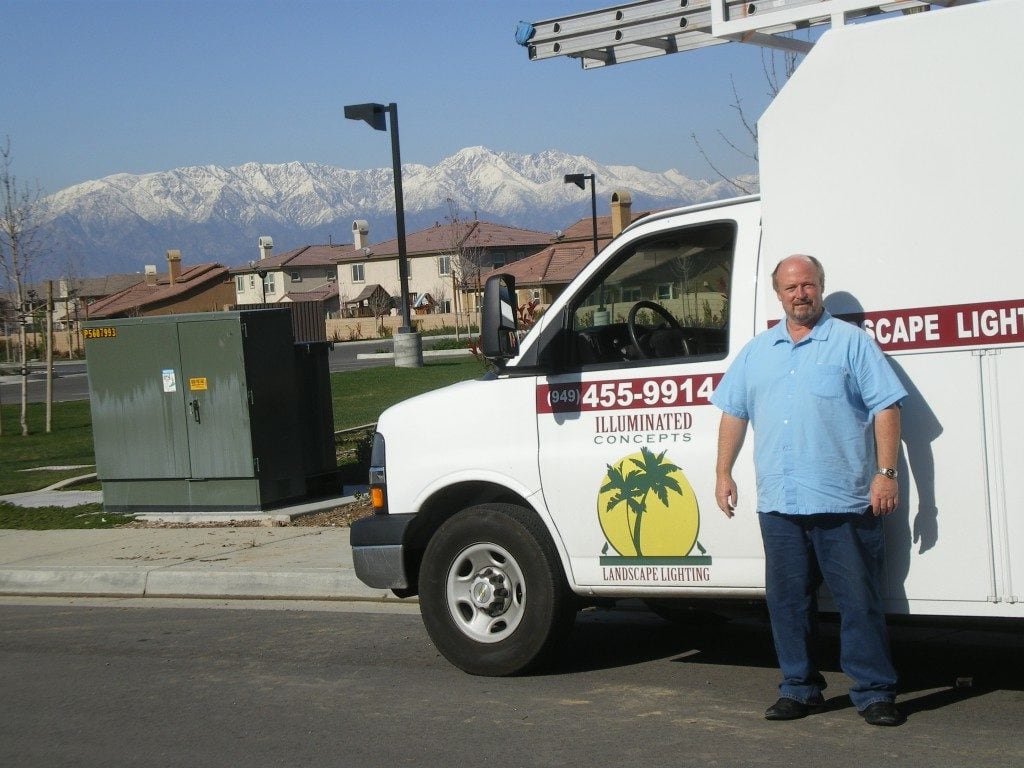 Chuck Evans is the founder of Illuminated Concepts and started his lighting career in New York. When in high school and college, he created innovative stage lighting with special lighting effects, this lighting went along with music, pyrotechnical flashes, and innovative projections. Chuck fabricated his own stage lighting, but as time went on, he realized he needed to upgrade and was able to purchase new stage lighting fixtures. He did light for bands and clubs in New York City area, including the Long Island Philharmonic and the annual Paper Bag show.  Chuck used his younger creative years of lighting experience and his business degree to start Illuminated Concepts, Inc. in 1988
Melinda Evans has been working for Illuminated Concepts since 2015, with a background in Account Finance and Insurance.  Melinda's role in Administration is to integrate and coordinate functions of the administrative, finance, sales, and marketing departments. Melinda also implemented benefit programs for all employees. Our philosophy is if we take care of our team and they take care of our valued customers.
Wanda B. is the backbone of our front office.  She has been with Illuminated Concepts for 15 years.  She provides exceptional customer service from your first call to your last. She ensures all inquiries get the proper attention and schedules our free design consultations.  We are grateful for Wanda's support over these years.
We have a team of experienced professional installation engineers that are trained and licensed.  You may see one of our friendly team members out in our branded vans.  Our engineers' priority is to keep the project on time and employ the designs that our Chief Designer created while ensuring safety in your overall outdoor lighting project.
Illuminated Concepts is fully insured with Workers' Compensation, bonded, and General Liability to protect our clients in case of any mishaps.