Permanent Holiday Lighting by Illuminated Concepts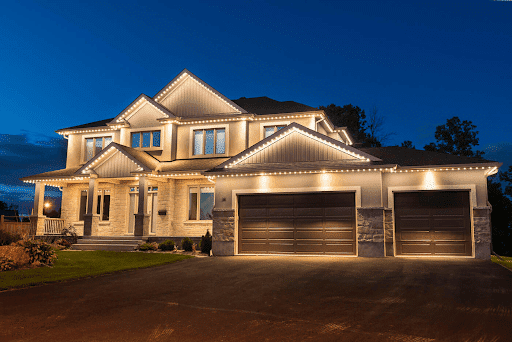 Permanent Holiday Lighting: Illuminate Your Celebrations Year-Round
Illuminated Concepts has been at the forefront of creative landscape lighting design and professional installation for over three decades. Nestled in the heart of Southern California, we've evolved with our discerning clientele, ever-passionate about enhancing your world. Now, we're thrilled to present our newest offering: Permanent Holiday Lighting. A blend of elegance, convenience, and innovation, our approach to festive illumination is custom-tailored for homeowners and businesses alike.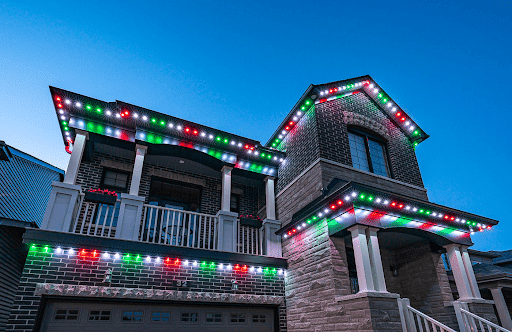 Benefits of Permanent Holiday Lighting for Homeowners
1.Always Ready to Shine: Eliminate the annual hassle of setting up holiday lights. Your property will always be celebration-ready.
2. Customizable Displays: Adjust colors and patterns with ease for every occasion, be it Christmas, Hanukkah, St. Patricks Day,  Fourth of July.or your favorite game day.
3. Eco-Friendly Brilliance: Utilize energy-efficient LED technology for brighter lights and reduced energy costs.
4. Boost Your Home's Appeal: During the rest of the year the permanent lighting can be easly programed to show off unique architectures feature of your home. Professional lighting enhances property aesthetics and can even elevate its market value.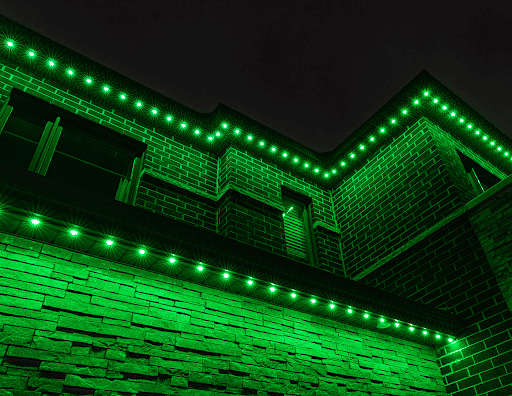 5. Built to Last: Our lights are designed for Southern California's varied weather, ensuring durability and minimal maintenance.
6.Security and Safety First: Enjoy secure installations and an illuminated exterior that can deter unwanted guests.
7. Seamless Integration: Experience nighttime outdoor transformations without daytime visual interruptions, thanks to hidden cables and fixtures.
8. Tailored Lighting Designs: Every installation is personalized, accentuating your property's unique architectural and landscape features.
9. Support a Laguna Hills Legacy: Choosing Illuminated Concepts means supporting a local business that has brightened the community since 1988.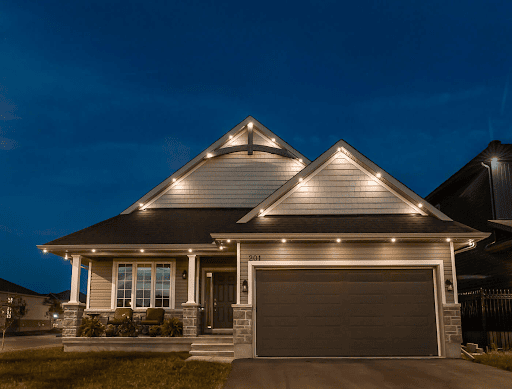 Why Permanent Holiday Lighting is a Game-Changer for Businesses.
Stand Out: Increased visibility ensures your establishment never goes unnoticed, attracting more patrons.
Year-Round Festivity: Engage with diverse celebrations throughout the calendar, resonating with a wider clientele.
Cost-Efficient: Save on annual lighting setup and removal, reducing overhead expenses.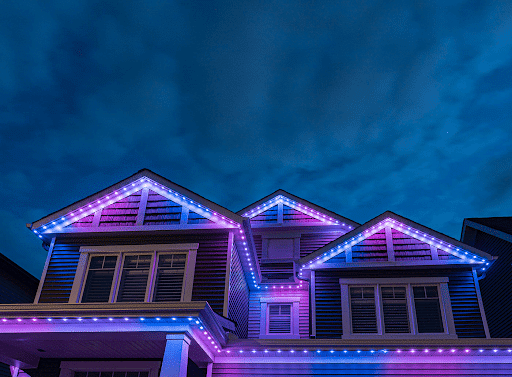 Dedicated to not just providing lighting, but nighttime outdoor transformations, Illuminated Concepts is here to redefine your celebrations.
Let's collaborate and make every day feel like a holiday.