Newport Coast Outdoor Lighting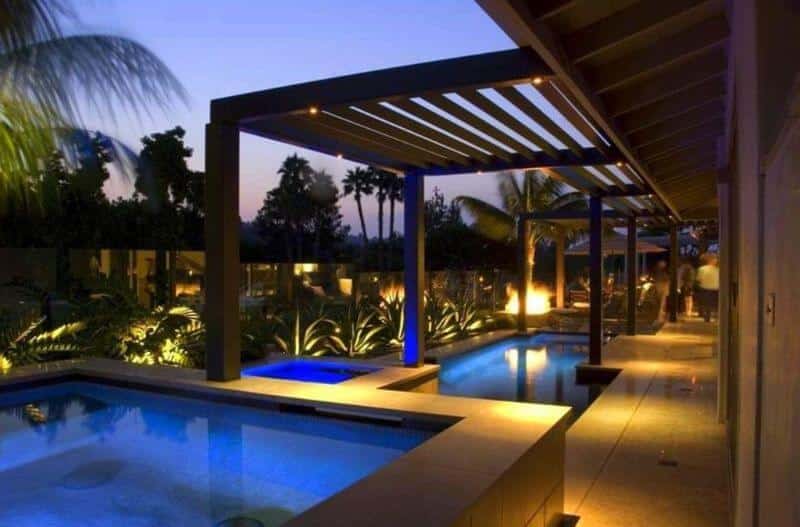 The Best Landscape Lighting in Newport Coast, CA
OC Lights is one of the top outdoor lighting companies in Newport Coast, CA. Our services include outdoor lighting installations, patio lighting, pool lighting, just about any other type of outdoor and landscape lighting that you can think of. We also offer outdoor lighting repair in case something isn't working quite as you expected. We strive to ensure your satisfaction throughout every step of the project.

Our team has been providing comprehensive lighting solutions since 1988. We have decades' worth of experience perfecting what we do best: Creating beautiful places for your family and guests to enjoy sunny days, cool evenings, and lovely Newport Beach sunsets.
Newport Coast Outdoor Lighting Services for Homes and Businesses
We work with both residential and commercial property owners to help design and build their perfect outdoor atmosphere. We will come to you to walk the property and combine your vision with our expertise to craft an exquisite outdoor lighting system that will instantly improve the atmosphere of whatever venue you would like.
Give Us A Call for a Free Lighting Consultation
If you're not sure what type of outdoor lighting would be best for your space then let us help! We will work with you every step of the way until we find something that works perfectly for both you and your budget. Once we agree on an idea together then it becomes our mission to make sure everything goes smoothly from start to finish so that you don't have to worry about project or budget creep.
Let us show you how we can make your property shine! Call today at (949) 997-0376 so we can schedule a free consultation where we'll answer any questions you may have regarding outdoor lighting design, installation services, and more! You'll be glad you did!