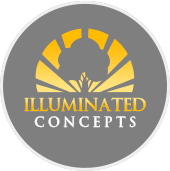 Why you must include these 4 Essential pillars of a successful lighting project
I. Design
The creative design of an outdoor lighting system must include Aesthetics, security, safety, tasks and function. After discussing and evaluation the our client's needs and uncovering the uniqueness of each project we come up with a creative outdoor lighting design that address key issues such as,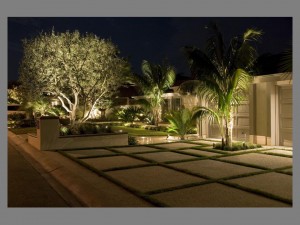 1. How will the home be viewed from the street –create curb appeal,
2. How will the exterior landscape be viewed from the inside of the home?
3. How can we enhance architectural and landscape features with lighting,
4. What are the security issues if any, and can this be solved with area, path lighting or moonlighting.
5. How is the pool area and water features being accented,
6. Garden lighting. Are the trees, shrubs and colorful ground cover being properly highlighted?
7. What are the key focal points to be accent "landscape portrait"
8. Patio lighting, Entertainment lighting and BBQ lighting, Do these areas have proper task lighting such as spot lighting on the BBQ, down lighting on cooking and counter areas? Down lighting on tables.
9. How are the outdoor lights to be controlled? Will we use astronomical timers, Home automation, regular timers and do some lights need to be switched or dimmed?
We are in the business of selling effect not fixtures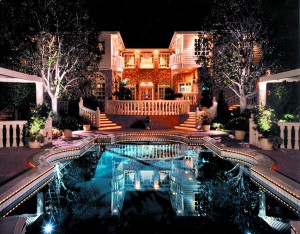 II. Quality and durability of fixtures and equipment
Even though Illuminated Concepts' main emphasis is on the overall effect .We use outdoor lights that are of made out of the highest quality of non-corrosive materials such as heavy-duty brass and copper. Most of these fixtures have a lifetime warrantee. Since we maintain 1000's of exterior landscape lighting fixtures per year we know what holds up to the harsh environmental conditions such as salt air, regular irrigation and harsh fertilizers. We have been the eyes and ear to many low voltage lighting manufacturers and have brought to their attention many problems. We even have helped in the designs of several outdoor lighting fixtures for different manufacturers
III. Properly engineered landscape lighting layout and design
This is where I see the biggest flaws in installed outdoor lighting systems. I see many high-end projects that have an OK design but the installation was done such that very little illumination is created at the fixtures. There was no concept of an efficient safe installation. With out properly laying out and engineering an exterior lighting system the intended design can never be achieved. THIS IS A MUST Don't waist your money with a non-lighting professional who doesn't understand this key element. I cant tell you how many time I have seen my clients waste thousands of dollars because of this overlooked key factor by there so called contractor who also did lighting
IV. Regular Maintenance
Just like everything, there has to be maintenance to ensure proper functioning. In order that landscape lighting system keeps its original effects, the outdoor lighting system need to regularly maintained. It is an exterior electro-optical system. Lens get dirty due the harsh exterior elements such as hard water deposits, landscapers knock light fixtures and normal plant growth, these are just normal occurrences and can be fixed with regularly maintained.
IF ANY OF THESE 4 KEYS PILLARS ARE MISSING
THE WHOLE LANDSCAPE LIGHTING SYSTEM WILL CRUMBLE
by Chuck Evans