Outdoor and landscape lighting services
Our objective is to have our landscape lighting make your home or business look elegant and create lighting portraits though out your property. First we will sit down with you and discuss your objectives in having a professional outdoor lighting system. We will also educate you on the ben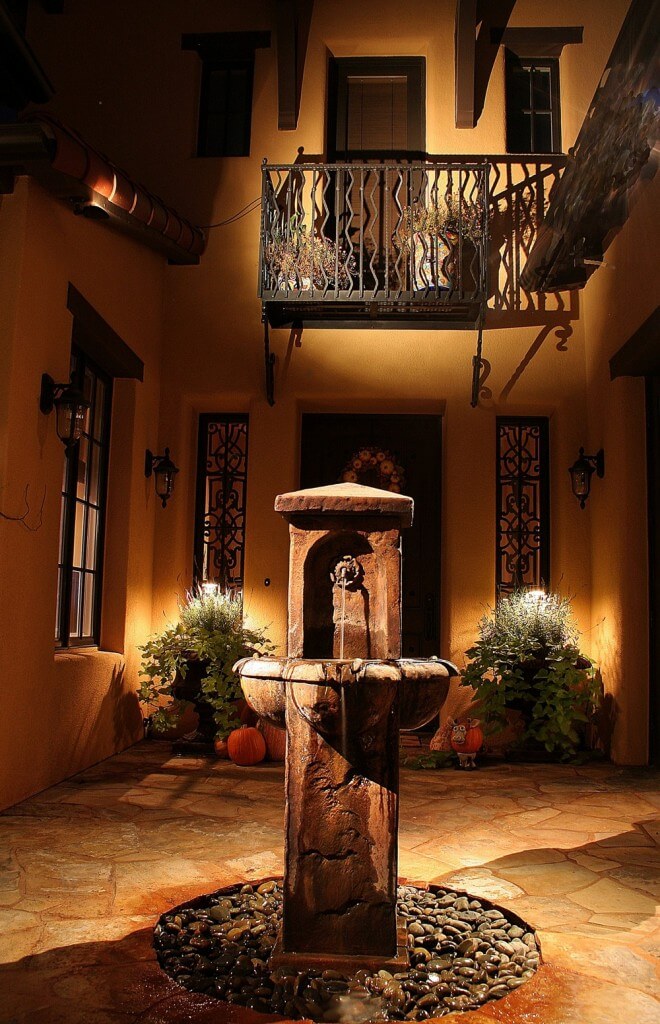 efits of good exterior lighting. We will look at the project and determine what are the key elements to be accented and what features should be down played or hidden. We then will set an appointment to go over the lighting design and make changes as need be. We are very flexible and can adjust the design as the project progresses.
Landscape Lighting Design
After discussing and evaluation the our client's needs and uncovering the uniqueness of each project we come up with a creative outdoor lighting design that addresses the important key issues. We have designed exterior lighting for community entrances, hotels, restaurants, churches and many fine homes in Southern California.
Outdoor Lighting Installation
The professionals at Illuminated Concepts Inc. have years of  experience in the installation of exterior and landscape lighting systems. Just like doing lighting for hotels, conventions and large gatherings our philosophy is the lighting should just happen. We make every attempt to cause minimal disruption of the landscape and structures. With low voltage lighting, rarely do clients even know where the wiring has been installed . We use copper crimped and sealed connectors to ensure durable permanent connections at each outdoor lighting fixture.
LED outdoor lighting
Recently LED technology has totally revolutionized the lighting industry in every area. ICI fully adopted LED landscape lighting technology in 2011 and have never turned back. LED landscape lighting has so many major  advantages compared to traditional halogen or incandescent lighting. For more about LED lighting . Briefly, the major benefits are, LED lighting saves up to 85% in energy costs and lamp life can last 20 times longer.
Landscape lighting Maintenance and Repairs

To keep your Landscape Lighting system performing and looking like the day it was installed it is essential to have regular maintenance performed. ICI offers service contracts which includes, replacing burnout bulbs, cleaning fixtures and glass lens, refocusing and adjusting fixtures to compensate for plant growth, gardeners disruption,  checking and adjusting timers. Repairs and service  ICI also will repair and up grade existing systems.
Christmas and Holiday lighting
Illuminated Concepts has installed simple to very elaborate computerized Christmas lighting displays throughout the 23 years. Hotels to condos, yachts to creating mini b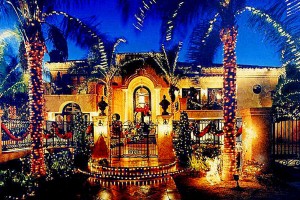 oat parades with lights in a pool. ICI made Icicle lights in house before they were commercially available. Community entrances, restaurants, and homes in orange country. At one time Illuminated Concepts was one of largest residential Holiday lighting Design and installation Company in CA. We Design, install and maintain Holiday and Christmas lighting for all types of homes.
Event lighting
Provided special lighting for corporate events, large parties and weddings. Create a festive atmosphere for any special occasions. This is how Chuck started his career in outdoor and landscape lighting.