Smart Home (coming soon)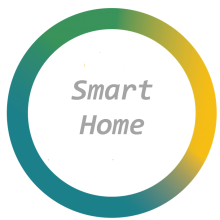 With the simple touch of a button on a key pad, smart phone or simple voice command you can now experience more security, comfort and have more control such as…..
INCREASE SECURITY
-Monitor your security cameras from anyplace in the world via your smart phone, IPad or any computer
-Talk to visitors or someone at the front door from your inside your home or any remote location.
-Monitor children, pets while you away from your home
-Smart door locks, knows when only you are at the door for easy entry.
CONTROL ALL LIGHTING
-Turn on and off lights in certain areas of your home and dim to desired levels.
-Create whole house lighting scenes such as "welcome home" "relaxing" "entertain" "good night"
-Turn on landscape lighting exactly at sunset with an astronomical timer,
-Turn off all lights at bedtime
-Create safety and Illuminate key areas when you arrive home- all done automatically
ADJUST HEATING AND AIRCONDTIONING – HVAC systems
-Reduce your energy bills buy have having intelligent control of your heating and air
-Automatically adjust heating to a more economical setting when you leave your home.
AUTOMATIC SHADES
-Improve thermal efficiency of your home with automatic window shading
-Keep home cooler in summer and warmer in winter
-Increase privacy when needed
ENTERTAINMENT
-Create relaxing an environment inside and outside of your home with an easy to use music system.
-With one command activate entire home theaters system. Turn down lights, turn on Video and audio