Audio & Video (coming soon)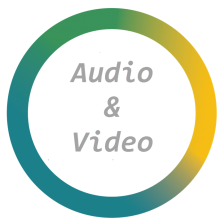 Whole Home Audio
Whole home audio lets you, your family, and your guests easily play music on any music platform anywhere inside or outside the home. By using the latest installed flush mount ceiling speakers or wireless desktop shelf speakers' music delivery had never been easier.
-Easy to use music platform
-wired in ceiling flush mount speakers
-wireless desktop bookshelf speakers
-outdoor speakers
Home Theater
Large projection screens either front projection or rear projection or hidden in ceiling that drop down when needed. Acoustical treatment or decoupled theater allows a quiet room tuned to perfection. This coupled with amazing surround sound and easy to use control allows you and your guest to experience Movies and media the way it meant to be.
-Front or rear state of the art projection
-Electric retractable screen or permanent screen
-Surround sound system
-Acoustical panels
-Floating walls and Floating floor for acoustically isolating Home theater room.
TV Install
Professionally installed TVs on walls, ceilings, or even hidden TVs with managed and cable and components are hidden.
-On wall or ceiling mounted
-Hidden TV that comes out when needed
Network and Phone
Upgrade of wireless and wired network using new WAPs and wired network locations around the house
                -Wireless network access points
-Phone and Network wired to wall plates
Security Cameras
-Wireless or wired IP cameras outdoor and indoor
-Wired and wireless cameras that can be accessed by mobile devise from any ware in the world.